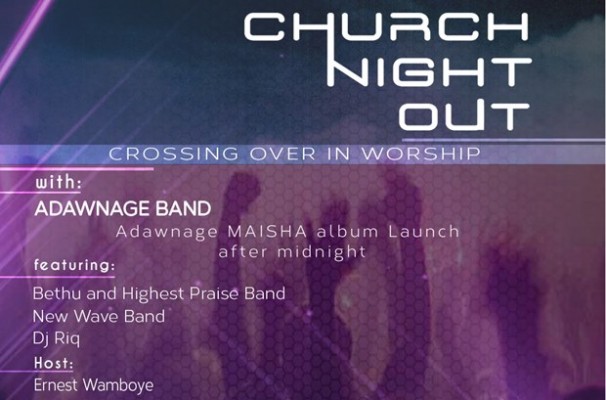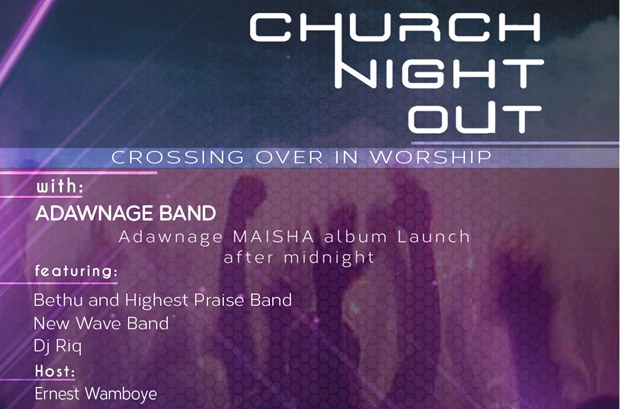 Uliza Links Team
Email :
[email protected]
Phone : 0727041162
CPT HSE, Forest Road, Parklands

Latest posts by Link Press (see all)
With its tag line as " Crossing Over in Worship", Swizz Net Africa in conjunction with International Christian Centre, Nairobi West Campus, present, Church Night Out, an interdenominational event that plans to bring Christians together in worship as they crossover into the new year.
The event will be held at ICC Nairobi West Campus on New Year's Eve (31st Dec 2015) from 6pm to 2am. Amazing line up of artists on the day include: Adawnage Band, Bethu & Highest Praise Band and New Wave Band. Highlight of the event will be Maisha Album launch by Adawnage.
Tickets go for Ksh 500 per person & Kes 300 per child. Secure kids area compete with games and activities will be provided. Event Proudly sponsored by Emerald Events, Riq Konzert, Six to Six Productions, ICC Nairobi West Campus & Swizz Net Africa
Yours Truly