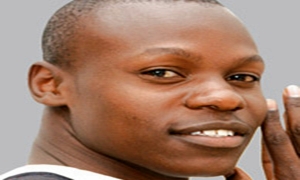 Uliza Links Team
Email :
[email protected]
Phone : 0727041162
CPT HSE, Forest Road, Parklands

Latest posts by Link Press (see all)
The lyrics of Sir By Eko Dydda
Intro
Nimetembea Sijaona One Like You x2
Verse 1
After Kuborn Again Niliacha Dhambi Most Kwa Placenta
Nikapatia The Most High Center Akanifinya Pause Plus Enter, Im Free In Deed
Hata Kama Kuna Watu Soo Cold, Kama Stephen Wanaweza ni Stone Cold
Steve Austin Ndani Ya Yesu I Will Still Boast In
Si Hitaji Forest Amenipa Timber Land, I am Happy Kukujua Hata Kama Si Na Land
Junajua who My Christ Is , Siogopi Any Hata Crisis
So Hakuna Mwenye Anaeza Sema Nishut up Nishaimba Hiyo Story Buda Nisha Rap
Juu Kama Abraham Our Dad Is Terrah Naka hukufahamu aa that is Error
Chorus
Nimetembea Sijaona One Like You
Popote Naenda Sijaona One Like You
Nimetafuta Sijaona One Like, Yeeeah Jesus
Acha Nikuite Sir , Acha Nikuite Sir, Acha Nikuite Sir
You're Always On My Mind , My Mind , My Mind
Verse 2
Hauwezi Stop Time Hata Uwe Na Bonge La Watch
Ndio Maana Nime Shhh.. Nisibonge Na Watch
He's One In A Million Alishikilia Jua Uliza Gideon
Zote Alipita Temptation, Kwa Maji Akafanya Peter Atembee Jo!!
Sitegemei Pocha Nakula Wokovu,
Siwezi Kuwa Poacher Amenipa Ndovu
Kama Wochi Nita Stand Out, Ka Meno Ya Warthog Stand Out!!
Kuja Church Utapata Niko Bass, Kama Boy Amebreak Voice Niko Base
Na Apply Word Yako Kama Vaseline, Siwezi Kuparara Nina Verse Daily
Nina Good News Kwa New Testament ,Si Lazima Nione News Ati By Telly,
Mbele Nyuma Una Soo Tatu , Usijali Huja Sota Tuu!! Najua GOD Anasort Watu,
I Cant Give Up
Son Of The Most High Mini Donga, Blood Group Ni O Simi ni Donor
If I Came This Far I Cant Give Up!!
Chorus