With the likes of Sportpesa and Bet Yetu having taken center stage in matters betting Mcheza is the new company that aims to take over the booming market.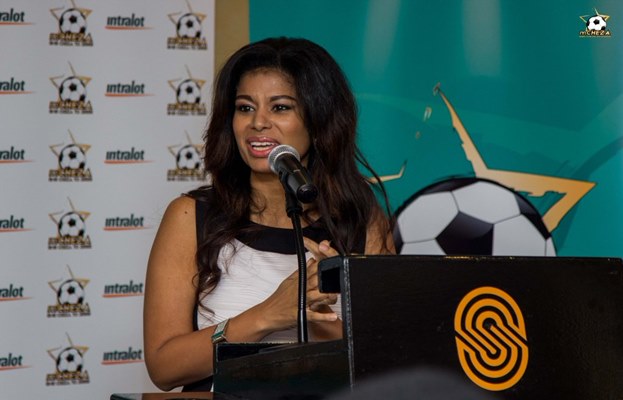 "mCHEZA is a basic, fun and gaming platform on which fans can put their cash on football games crosswise over 277 associations internationally.
To Check Games click here (mcheza.co.ke )
TO REGISTER
Send "cheza" to 29888.
Before you start dreaming of winning it's important to know a few tips of winning.
(1) Never bet high amounts as betting is addictive and you might lose alot of money.
(2) DO NOT HURRY : You Can't win in a hurry, betting is a gradual process and you have to be patient with small wins.
(3) Do Not Be Emotional : Never put emotions when betting because if you do you will lose alot of money. Even if you like a team but they are not in form against the opponent then you might lose money. E.g Man United lost at home to Norwich when many expected them to win. Arsenal lost to Chelsea at home when Chelsea were in poor form (Chelsea always beats Arsenal in the league )
(4) Do not Revenge : Once you lose one or two bets in a row, take a break. Do not try to recover your money as you might end up depleting your funds.
(5) Always bet a maximum of 5% of total amount you have.
(6) DC is the way : Betting is much safer when you go for other options rather than a WIN for the team you like. Choose Double Chance as with that you reduce chances of losing.
Now on to next how to bet on Mcheza : 
How to place a bet.
Place a bet:
Register to mCHEZA by sending the word CHEZA via SMS to our short code, 29888. 
You will receive a confirmation SMS
Next, top up your Gaming Account via our Safaricom Mpesa Paybill number 295525. 
Account name is MCHEZA. 
You will get another confirmation SMS
Your account is now ready to place a bet.
After you have set up your account and registered, the next step is to place your bet.
You can bet via SMS and all you need to do is to follow these steps:
Note:
All matches have a unique three or four digit code called Game ID (e.g. 233 or 6233).
In betting language, "1" means Home win, "X" means draw, and "2" means Away from Home win or Away win.
To place a simple bet,
SMS the Game ID, the betting selection & the amount you wish to bet to 29888 in the following
format. e.g.
"233#X#100" or "6233#1#100"
Where "233" or "6233" is the Game ID, "X" or "1" is the prediction and "100" is the bet amount.
To place a Multibet
SMS the Game ID's and the betting selections separated by # before putting the amount, to 29888
Example : 4468#X#3256#1#7879#1#100
When you place a bet via SMS, you will receive a confirmation message informing you of your placed bet from Mcheza. The confirmation SMS for his/her bet will be the following:
Your Bet has been placed successfully. The BET ID is XXXXXXX. Your possible winnings are Kshs XXXXXX and your current balance is now XXXX Kes. www.mcheza.co.ke
Please quote your phone number and BET ID when engaging with our Customer care team.
How to check Balance.
To check the balance on your  account, please SMS the word "Balance" to 29888
How to Withdraw
To withdraw money from your account, please SMS the phrase Cashout#amount to 29888
Example: Cashout#250
You will receive an SMS from mCHEZA as follows:
Ahsante sana, your mCHEZA withdrawal is successful, your balance is now XXXXX Kes. www.mcheza.co.ke
You will then receive a notification from Mpesa
Cancel a bet:
In case the players wants to cancel a bet then he has to send the word "Cancel" followed by "#" and the bet id received in the bet confirmation message to 29888. The cancelation procedure has to take place within a time period of 10 minutes after the acceptance of the bet and before the kick off of the matches that are included in player's selections.