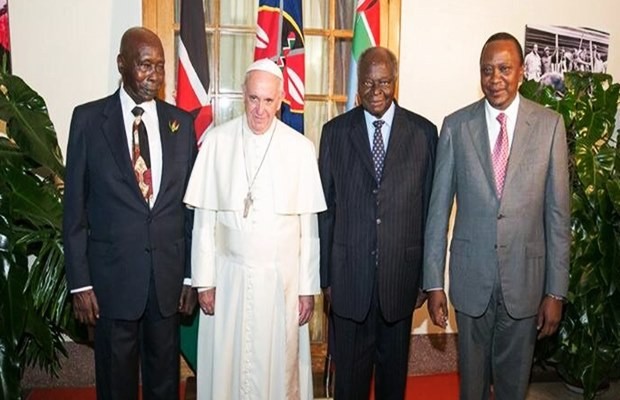 Uliza Links Team
Email :
[email protected]
Phone : 0727041162
CPT HSE, Forest Road, Parklands

Latest posts by Link Press (see all)
You would rarely see such photos or even see photos of former presidents and the current president in one photo. Well on Wednesday Pope Francis made this possible by taking a picture with President Uhuru and former presidents MOI and Mwai Kibaki.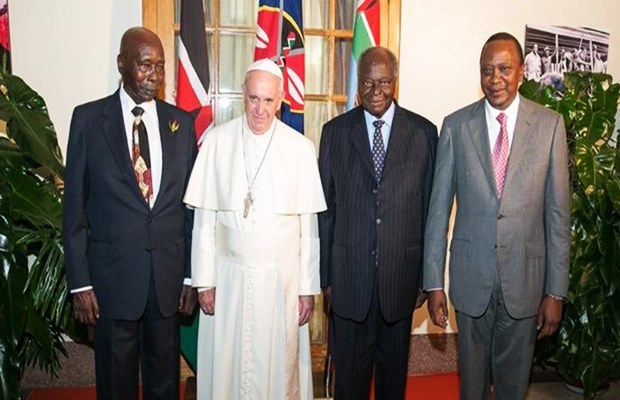 Pope Francis landed in the country on Wednesday 25th November a 4.30 PM with the President Uhuru Kenyatta and 1st Lady being the 1st to welcome him to Kenya. This is the 1st visit of Pope Francis in Africa where he will also visit the neighboring Uganda and Central Africa.