President Uhuru Kenyatta's eldest son, Jomo Kenyatta, last weekend was in Narok county for a church fundraising for Engape Women Group.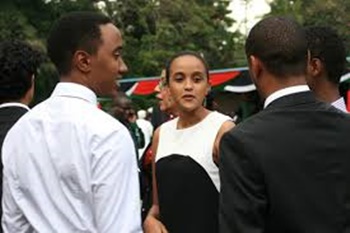 The fundraising that took place in Nairage Enkare in Narok South saw Jomo contribute one million shillings to the church. He was accompanied by his sister Ngina Kenyatta, his younger brother Muhoho Kenyatta, Narok governor Samuel Tanui and other local leaders.
He brought joy to the residents of the area with his contribution as a total of approximately 5 million shillings was contributed towards the women groups of that area.